Is your home ready for a facelift? Improve the integrity of your home with a complete custom remodel from Bunch Construction. We completely recreate bathrooms and kitchens with customized features and renovations that will significantly add value to your home. Our exterior updates improve your home's overall curb appeal. We make the places you live in happier and more fitting for your lifestyle. We can make your home, your dream home!
Complete Custom Remodels
Complete Remodels of Kitchens & Baths
Highest Quality Start to Finish
Customer Planning Assistance
Your Vision Perfectly Designed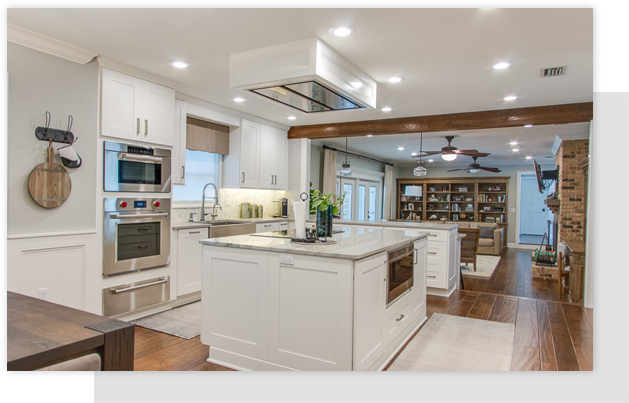 Interior design
In addition to remodeling your perfect space, we at Bunch Construction will create an interior design that fits your unique style. Our designs can include everything from bedding, upholstery, lighting, even furnishings, and accessories to make the place feel like home, all while following today's trends. We approach each project with one goal in mind – exceeding our clients' expectations.